Venetian Night
Saturday, July 1, 2023 at Dusk
Theme: No theme this year! Anything goes!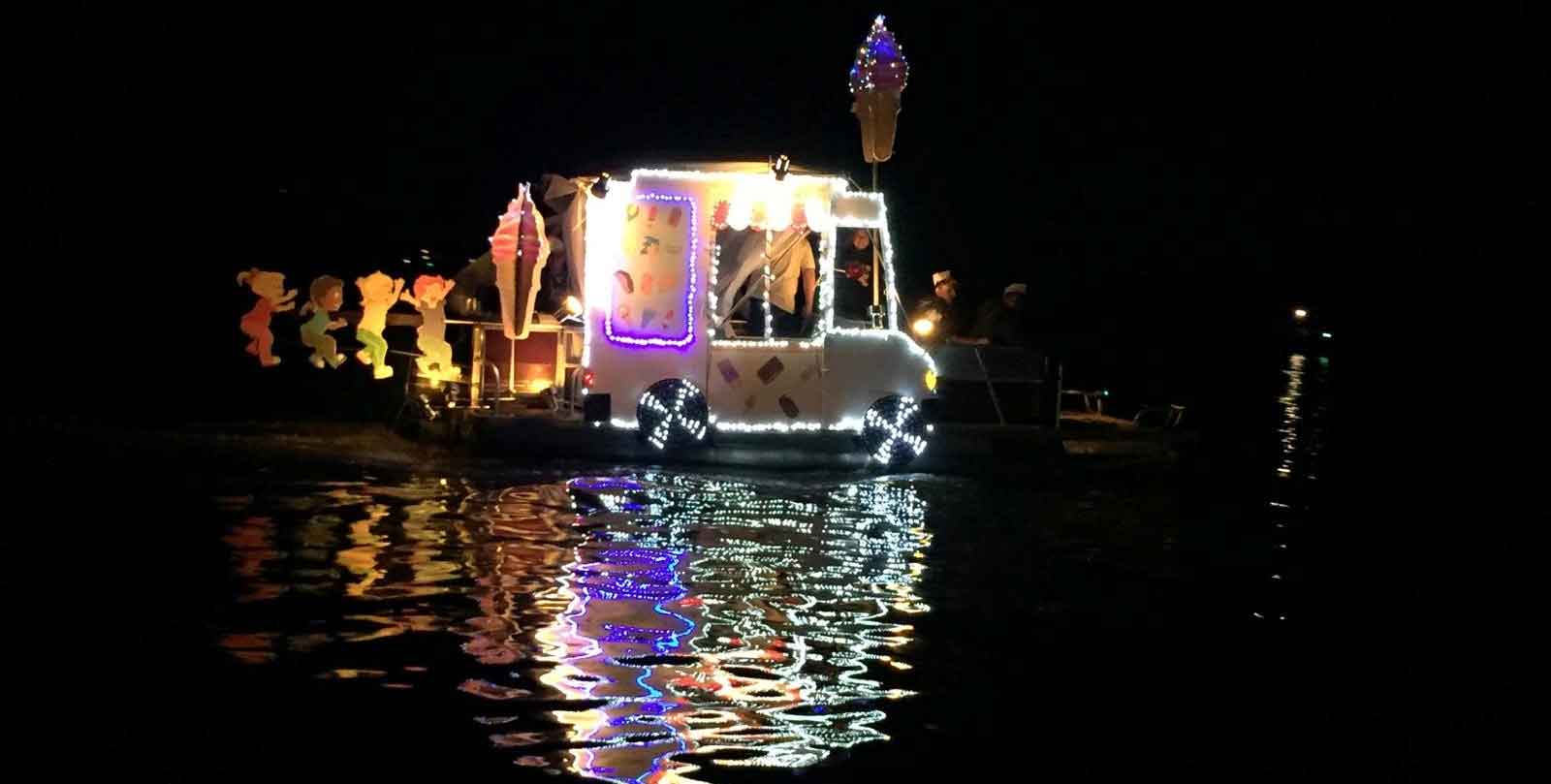 Join the illuminated parade of boats around the lake.
Spread the word about Venetian Night on July 1st.
No need to sign up - just show up at dusk (around 8:45 PM)
at Yacht Club Island in White Oaks Bay with your lighted boat.
It's the island with the Flag Pole.
For more information contact the Wonder Lake Yacht Club at wonderlakeyachtclub@aol.com
or visit their website the week of July 4th to see who had the best boat: www.WLYACHTCLUB.org
Sponsored by the: Wonder Lake Yacht Club
---
The winning Venetian Night boat was called Toy Story. Very colorful and creative featuring "The Rockets Red Glare, a racecar commemorating Nascar's first venture into Chicago, and All-American Mr. Potatohead dancing and singing along with a Happy 4th of July banner. Entry was by: Diane & Adeline Bieniarz and Tim Kohlstedt.
There were 6 boats that came out for the parade with a drizzly rain starting as the parade started. The rain was short lived and the people watching from the shore lines and beaches expressed their appreciation with horns and cheers. It looked like the people on the boats were having a good time too. Especially the Marina barge all lit up with a huge American Flag flying from atop it's crane. A big thanks to all who participated!!!